Upcoming Shows
Shopping for unique gifts? Visit our etsy store: CLICK HERE !
GALACTIVATORS is a music project and cultural movement to spread peace, well-being, and love among the people. We provide an authentic spiritual experience involving interactive music, performance, visual arts, yoga, unique clothing, and festival environments. We also have a wellness-based product line. We provide a multi-spiritual immersive experience where people can tap into the energy of nature and mother earth through music and adventure. We teach collective commonality & galactic oneness through music. The organization is established in the local community in Long Beach, CA, and serves more people through various unique avenues. Our mission is to bring spiritual information, hope, and guidance to people that need it. We know people's unique challenges when pursuing spiritual guidance and empowerment. 
Our program objectives include; increasing the amount of empowering music, teaching people about the many spiritual modalities that exist on our planet, and doing empowering fashion shows for our unique clothing line that Galactivates the wearer. We also aim to finalize our meditation dance music album and reach more colleges and campuses with our music festivals. 
About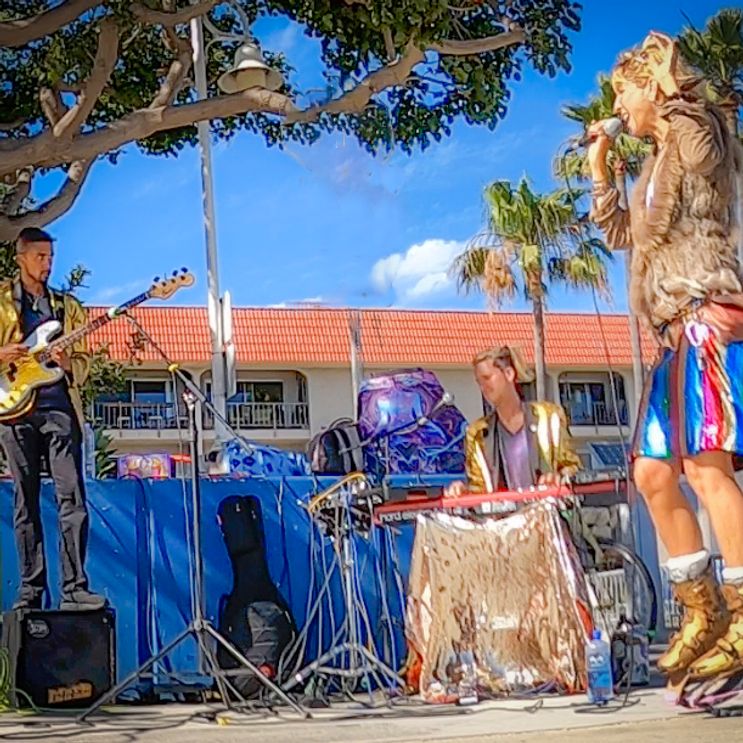 GALACTIVATORS
[live]
ft. Christa Galactica [vocals, MC]
Saint J [producer, manager]
Ratha Khn [percussion, woodwind]
Oldboy [bass, vocals]
Matt Verderosa / BeatboxDrumsLLC [drums]
Astro Spectacular [guitar, vocals]
+ Guest Musicians
Each one of our performances is a unique experience, because we create the songs on stage LIVE with the audience's energy & participation. We channel the spirit of music, and create a freestyle friendly gathering of rappers, beatboxers, and breakers extemporaneously making music together.
We bring our freestyle stage environment to events and festivals around the world, to promote the self healing power of art & dance.
Fairies of the universe, handle it!
There are no upcoming events right now.
Photos