Are you an artist that used to be to creative,
but now you've seemingly lost your spark?
⚡ We can Help! ⚡
Amazing Results! 
About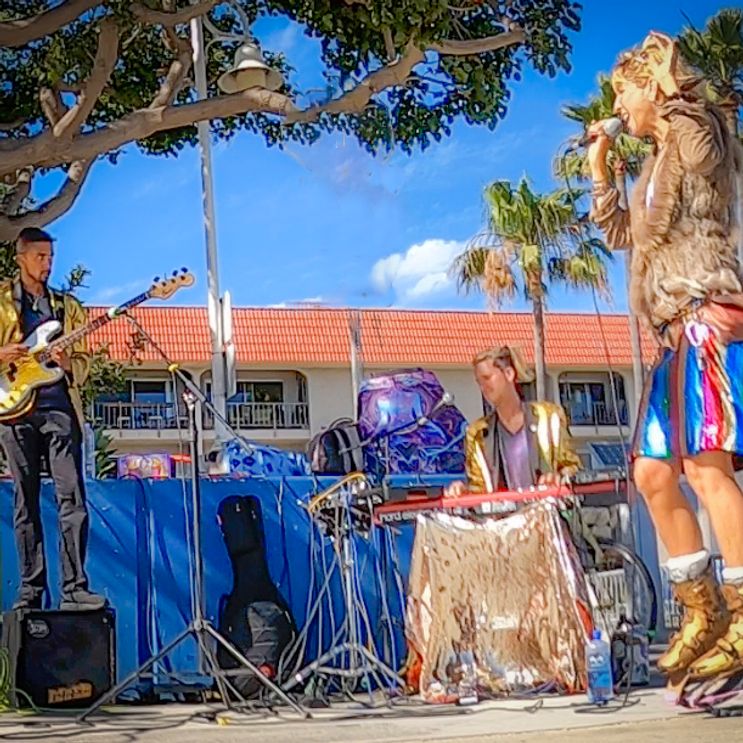 GALACTICA
[live]
ft. Christa Galactica [vocals, MC]
Saint J [producer, manager]
Ratha Khn [percussion, woodwind]
Oldboy [bass, vocals]
Matt Verderosa / BeatboxDrumsLLC [drums]
Astro Spectacular [guitar, vocals]
+ Guest Musicians
Each one of our performances is a unique experience, because we create the songs on stage LIVE with the audience's energy & participation. We channel the spirit of music, and create a freestyle friendly gathering of rappers, beatboxers, and breakers extemporaneously making music together.
We bring our freestyle stage environment to events and festivals around the world, to promote the self healing power of art & dance.
Fairies of the universe, handle it!
There are no upcoming events right now.
Photos